Usually, when tourists from other countries come to Italy to visit Rome, they stay just one or two days. And this means losing the opportunity to enjoy the capital's beauties. That's why we decided to make our own list and sum up the best things to do in Rome!
More info on our bike tour in Rome.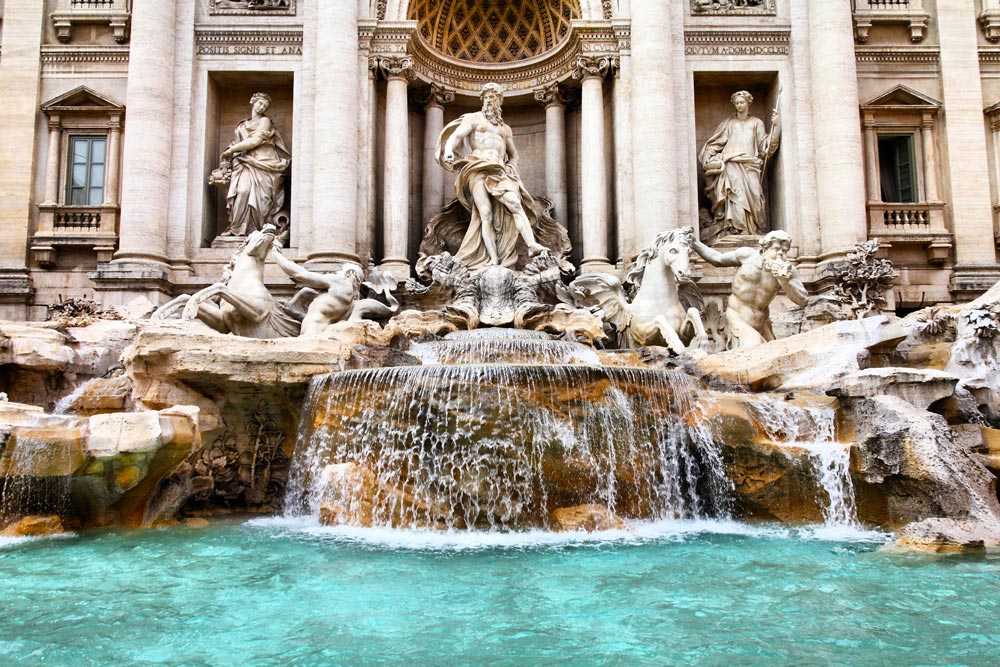 What to do in Rome, the highlights
Discover Rome beauties from another perspective with our bike tour
Visit Piazza di Spagna and shop in via Condotti
Make a wish at the Trevi Fountain
Have a walk in Saint Peter Square
Enjoy the Roman remains at Park of Colle Oppio
Be stunned by Michelangelo Moses
Learn more about Rome layers
Discover Ostiense district particular places
Take a walk on the Aventine Hill
Cross the Tiber Island
Climb on the Janiculum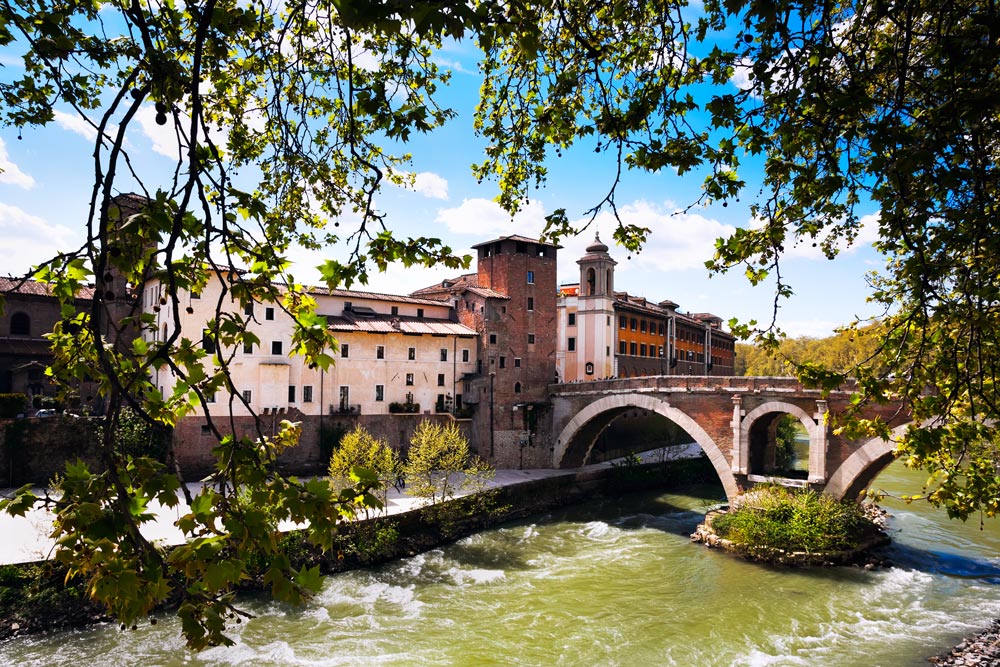 What to do in Rome: cycling along the main shopping streets and beautiful fountains
Before beginning, you need a fair breakfast. L'artigiano del Caffè, located on Via Famagosta, offers lots of artisan pastries. And, in our opinion, artisan sweets are the best way to charge up.
It's time for our bike tour! Unveil every secret of the Eternal City while pedaling through it. We'll go from the Tiber to Piazza di Spagna and from Villa Borghese to the Trevi Fountain.
Is there someone who doesn't know the world-famous Trinità dei Monti staircase? This time you'll be the one descending those iconic steps, and you can snap photos to make your friends envious. Everyone loves that staircase, yet the architects who designed it, Alessandro Specchi and Francesco de Sanctis, argued many times about what the square should look like. The staircase was ultimately a compromise. And the sacrifice was definitely worth it.
Shopping in the city center is one of the most interesting things to do in Rome. And the best place to do it is without a doubt Via Condotti. Beware: this is not a cheap one. In this street, in fact, you will find brands such as Versace, Cartier, and Louis Vuitton.
Are you wondering if you'll ever come back to Rome after this wonderful holiday? Well, we can help you grant your wish. Get to the Trevi Fountain and turn around. Now take a coin, make a wish and toss it behind you. There, this promise to the city is already a step forward!
Would you like to taste the original Roman pizza? Then you should reach via del Governo Vecchio. Here you are spoiled for choice, but our favorites restaurants are the pizzeria Baffetto and La MonteCarlo.
Before you go to bed, take a walk to St. Peter's Basilica at night. Better than a chamomile tea!
Visiting the Mosè di Michelangelo is one of the best things to do in Rome
One of the best things to do in Rome is to eat a maritozzo alla panna. The pastry shop Regoli, located in Via dello Statuto, still keeps the traditional recipe of Maritozzo, so it is definitely a must!
The Park of Colle Oppio is much more than a simple green oasis. In Roman times, in fact, this area was the subject of great public works. In the Middle-ages the architecture fell into disuse and suffered irreversible damage, but it was restored during the Mussolini era. Now, walking among trees and fountains, you can still see the ancient cisterns and the remains of Trajan's architecture.
San Pietro in Vincoli is a church that certainly captures the attention because of its name. Why is it so important? Because it hosts Moses, the sculpture that Michelangelo Buonarroti created for the tomb of Pope Julius II.
If you'd like to have some traditional street food, you should choose Panella. This place, in fact, has been serving pizza by the slice since 1929. To reach Panella, walk to the small square of the Maecenas auditorium.
Do you know what lasagna is? That's right, it's that Italian-derived dish full of layers. It's bizarre, but we can say that in some ways, San Clemente church resembles it. In this church, in fact, an architectural layering effect has occurred. And thanks to excavations carried out in the mid-19th century, today it is possible to visit them all.
There is nothing better than walking around the neighborhood Celio at sunset. In the evening, instead, you can reach the Rione I Monti and have a drink in the most boho-chic district of the city.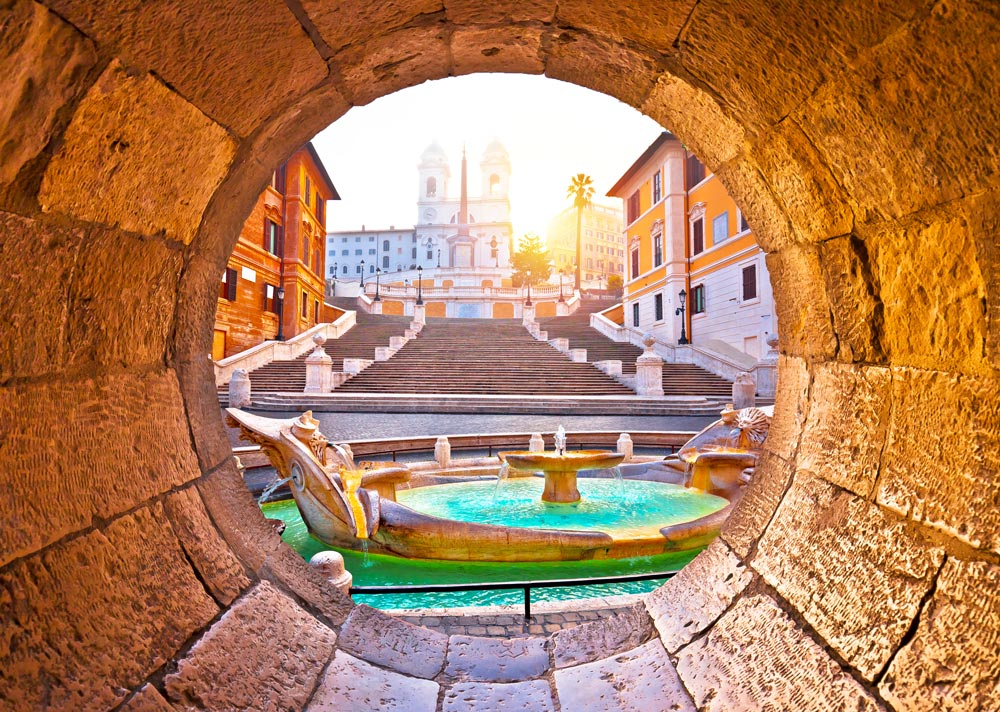 Must do in Rome: look the mysterious Piramide Cestia
This time, we have chosen the Ostiense district, an area that has two souls. And, for this reason, we suggest two nice bars for your breakfast, the Andreotti pastry shop, and Casa Manfredi. The first, located in Via Ostiense, is more traditional, while the second, located in Viale Aventino, is more modern.
We start the day with a place full of contrasts, the Museum of Centrale Montemartini. This is a unique place in Rome, where classical archaeology and industrial archaeology coexist in an extraordinary balance. This museum, in fact, was born from the ashes of a power plant and hosts more than 400 Roman statues.
Walking around the neighborhood, you might come across a pyramid. No, you're not in Egypt. Rather, Rome has one of its own. This is the Pyramid Cestia, an ancient tomb from the first century BC. This is for sure a must do in Rome.
Do you prefer a less scenic but still intriguing place? Then take a walk in the Non-Catholic Cemetery. Here you'll meet foreign poets and men of Italian culture, such as John Keats, Percy Bysshe Shelley, Goethe's son, and Antonio Gramsci.
Among the best ten things to do in Rome is definitely the walk on the Aventine Hill. Here you can visit the beautiful Garden of Oranges and the ancient Roman Domus transformed into churches. Also, you can admire the Cupolone from a keyhole.
Are you still in the mood for traditional street food? Then reach the Testaccio market. You will love to get lost in it.
Finally, walk through the ancient Foro Boario, the meat market, to experience the thrill of inserting your hand into the Bocca Della Verità. Cross the Tiber Island at sunset to reach Trastevere, the district with the most authentic soul of the city where you can taste the real pasta alla carbonara.
It's time to go home. Before leaving, however, climb the Janiculum to say goodbye to the eternal city.
More info on our bike tour in Rome.
Read also: Things to do in Verona in two days.