A beautiful, green, picturesque and fun capital of Slovenia, Ljubljana, is one of the cleanest cities and therefore a great place for an active trip. If you would like to take a guided tour of Ljubljana by bike, this is the right place to be.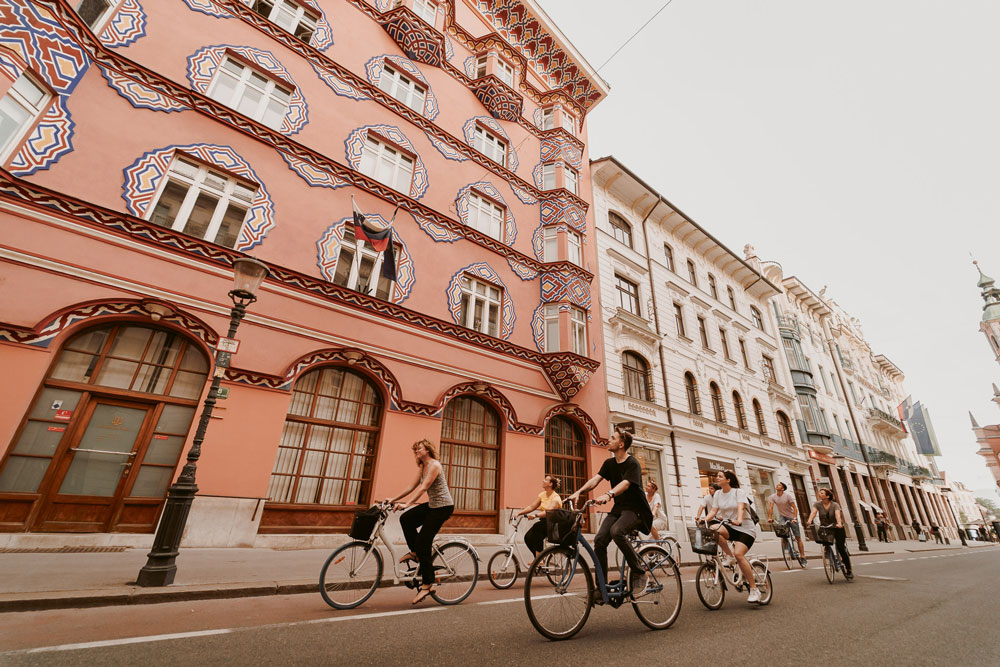 With a combination of a healthy exercise and sightseeing of Ljubljana's main attractions you will have a chance to see the highlights of the centre. However, with a little bit longer tour you can also see the secluded parts of the city, romantic riverbanks, hidden backstreets, peaceful parks, marches just outside of the city centre and much more. Ljubljana is an eco-oriented town that totally deserved the award for Green Capital of Europe back in 2016.
Ljubljana is a perfect city for a 4-hours guided bike sightseeing and adventurous tour because of its flat terrain and cycling culture. Taking a bike tour it's a safe and fun way to explore all city highlights guided by a local English speaking guide, who will present you to the story behind the city within just a few hours.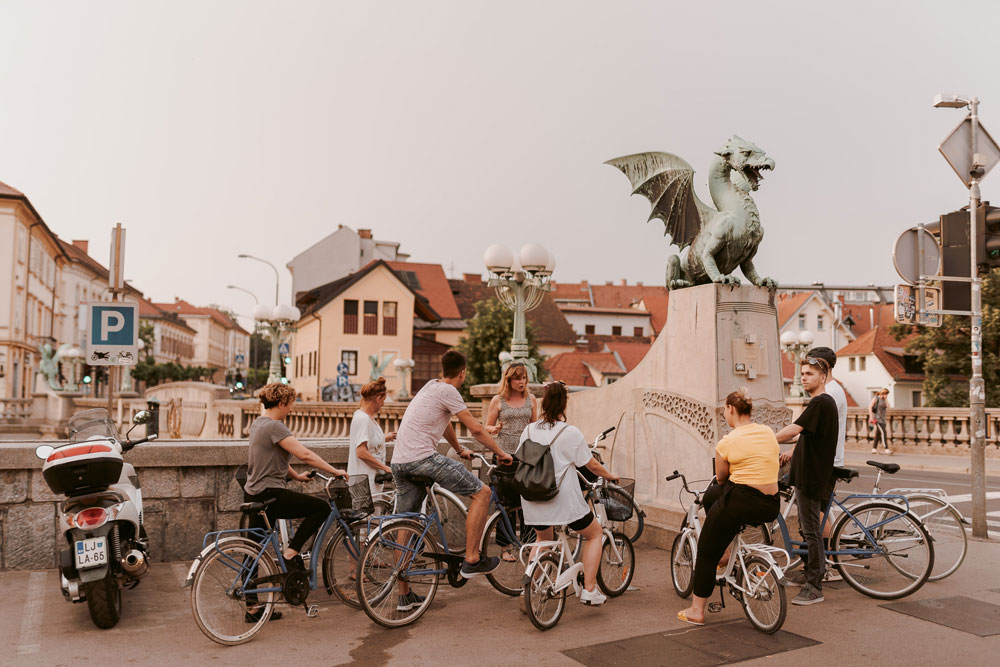 It is most suitable and a marvellous experience also for the families who would like to have some fun during the visit to Ljubljana also because it is not a very physically demanding trip. During the tour, you will do enough stops for rest. Stops are also opportunities to take pictures while listening to interesting and rich stories your guide will tell you on the way.
Due to such short distances, Ljubljana offers an extended guided bike tour also outside the centre, in the deep nature. Just a couple of kilometres from the city centre you can find yourself in the middle of the natural reserve – Ljubljana Marshes.
River Ljubljanica, the one that flows through the city centre, has helped to create the marshes through history. Ljubljana Marches besides a rich history with archaeological heritage and famous birdwatching represent an unique patchwork of meadows, fields and streams, where the green surfaces meet with the blue sky.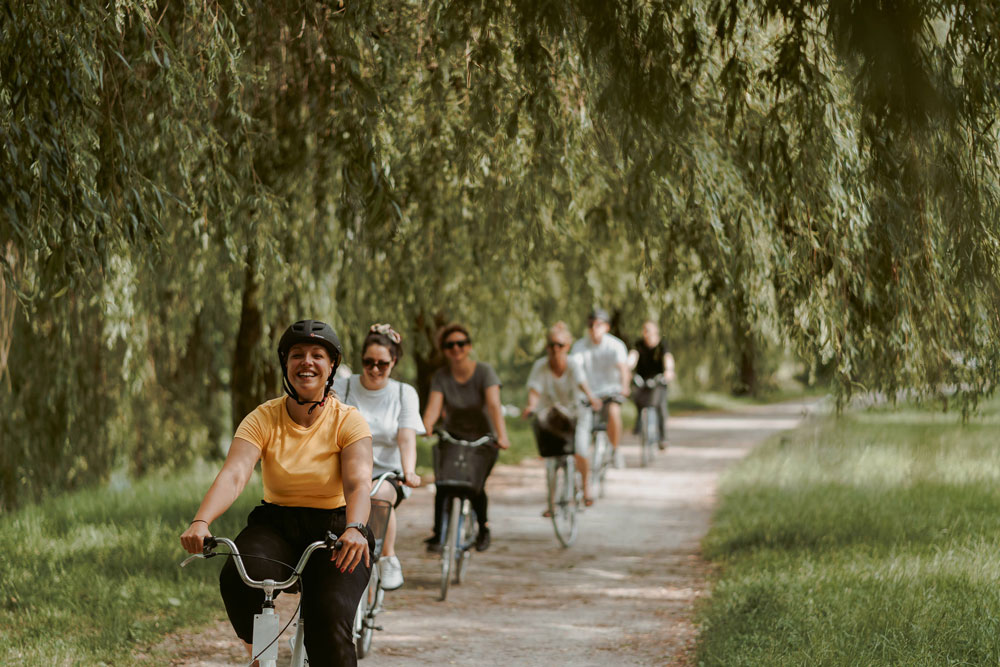 We recommend you to put a pair of comfortable shoes and sports clothes on and join a must-do guided bike tour of Ljubljana city centre and the marshes with electric mountain bikes.
Read also: Church of the Gran Madre di Dio.