If you are thinking about organizing a lovey-dovey weekend with your special one, then you should really choose Verona, the city of love. What? Wasn't that Venice? We agree Venice became worldwide famous with this nickname. The truth, however, is that the things to do in Verona for couples are endless, and we'll prove it to you in this article.
More info on our bike tour in Verona.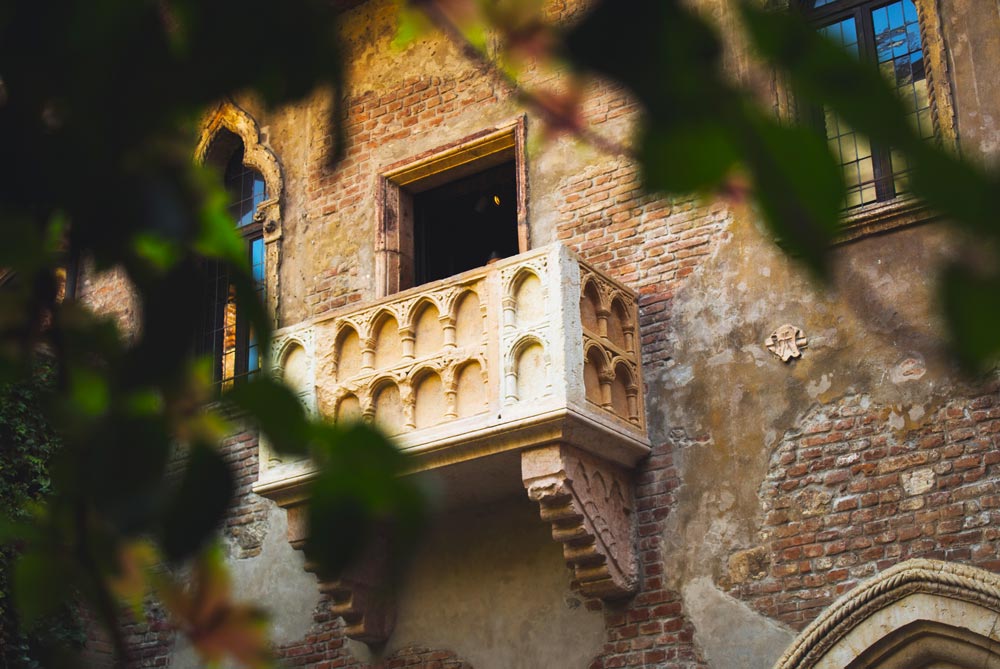 Things to do in Verona for couples, the highlights
Surprise your beloved with our special Verona bike tour
Visit Juliet's grave
Get amazed by San Fermo and Rustico church
Visit Juliet's house
Discover the Maffeiano museum
Reach San Zeno panoramic viewpoint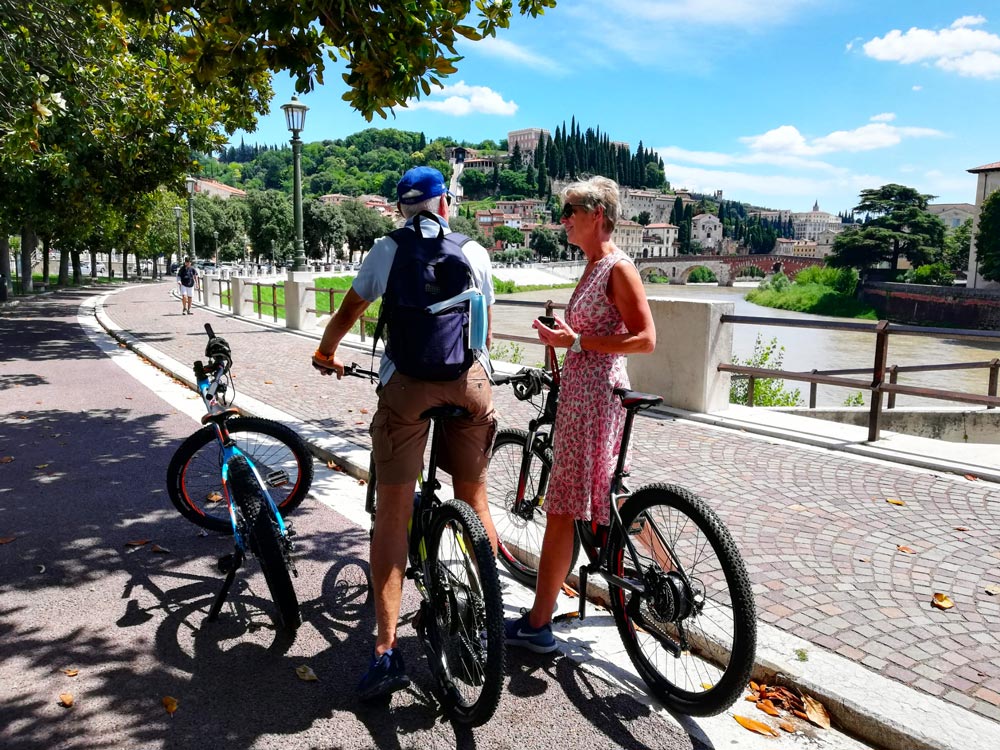 Things to do in Verona for couples: Romeo and Juliet secret wedding
Are you in love with Romeo and Juliet's story? Here is a list of the things to do in Verona for couples.
If you'd like to surprise your sweetheart, do it with our Verona bike tour. You'll cycle at your pace, and you'll have the opportunity to enjoy Verona's most important spots, from the Arena to the Duomo.
We know you could live of love, but eating is always a good option. If you prefer a quick lunch, you can have a slice of pizza at Da Paolo e Rosetta, located in Piazza Corrubbio. And, to make the world sweeter, you can buy a puff pastry at Pasticceria San Zeno. If instead, you want to go with a traditional Italian meal, you can choose "Locanda di Castelvecchio" and have a coffee at Vittorio Emanuele bar, located in Piazza Brà.
Are you fond of Shakespeare's drama? Then, you can't miss Juliet's grave. Don't expect anything fancy: although the girl recognized as Juliet Capulet was buried with a Catholic rite, her coffin was very modest. Moreover, the grave was abandoned for centuries. Today, Juilet's grave is located in the basement of San Francesco al Corso convent, next to the courtyard. The convent also hosts the Museum of Frescoes G.B. Cavalcaselle, which features many frescoes from the X, XII, XII, and XIII centuries.
One of the most romantic things to do in Verona is visiting San Fermo and Rustico church. No, it's not another catholic church. Instead, the legend says this was Friar Laurence's church and that in a small cell of the close-by convent, the friar married Romeo and Juliet.
It's time to visit the symbol of love in Verona: Juliet's house! Despite being crowded with tourists in all seasons, this house-tower still has a wow effect. As you pass the hall, in fact, you are welcomed by an intimate courtyard with a bronze sculpture representing Juliet. And then you see it, covered with climbing plants: the balcony where Juliet talked with Romeo. The best room in the house? The ballroom, that is the place where the couple met.
Have you ever heard of the love well? At first sight, it may look like a simple well made of stone, but, according to legends, this place linked together two unfortunate lovers, Corrado di San Bonifazi and Isabella. People believe that if you throw a coin into the well, you would be lucky in love. Trying is for free, so you should go for it! Moreover, all the money is used to support Juliet's club, a nonprofit association that answers all the love letters addressed to Juliet.
We bet you've never been at a dinner table with a nobleman. In Verona, however, you'll have the chance to dine at Romeo's house! The Osteria del Duca, in fact, is a typical restaurant located in the palace where Romeo was born and lived. In particular, the restaurant originates from what used to be the stall.
The best way to end your day is to grab a drink at Corso Porta Borsari with the love of your life. To surprise her/him, choose the Osteria dal Bugiardo.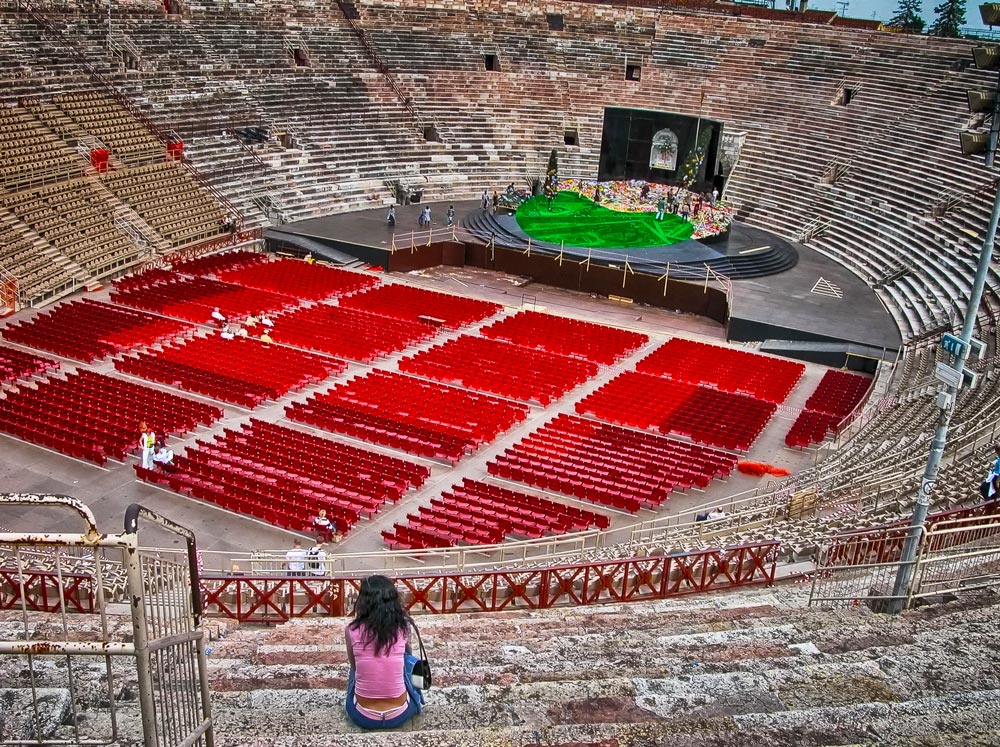 Romantic things to do in Verona: walking in love
For this second part, we decided to focus more on culture.
But first, have a fair breakfast at Wallner. You need energy to face an intense day!
On the second day, you should start with something really unique, the Maffei Museum, one of the most ancient European museums ever founded. This institution features sculptures, monumental fragments, votive slabs, and funerary stones. Many artifacts date back to Roman and Greek times, but there are also Etruscan and Arab finds.
You do not really enjoy Verona if you don't visit the Arena. After all, you are given an unrepeatable opportunity. The Arena, in fact, is the third largest Roman amphitheater among those still existing. Built in 42 A.D. to allow the public to watch gladiator fights, it fell into disuse around 400 A.D., and it was later destroyed by an earthquake during the Medieval period. In 1500, the building was renovated, and thanks to those interventions it is still possible to use the Arena today for plays and concerts.
San Zeno in Monte Church is one of Verona's strong points. From the church terrace, in fact, you can enjoy unforgettable panoramic views. Want to make it even better? Then reach the Rondella di San Zeno and continue following the city walls until you reach Castel San Pietro. The trail is not that easy, but this activity is one of the most fascinating things to do in Verona for young couples.
To end on a high note, have an aperitif at Re Teodorico, a place that offers a splendid view of the city. For a romantic dinner, instead, we suggest Torretta Restaurant, located near Ponte Pietra.
It's time to make the last romantic memory! Grab the hand of your lover and go for a walk (and a drink) in Piazza Delle Erbe.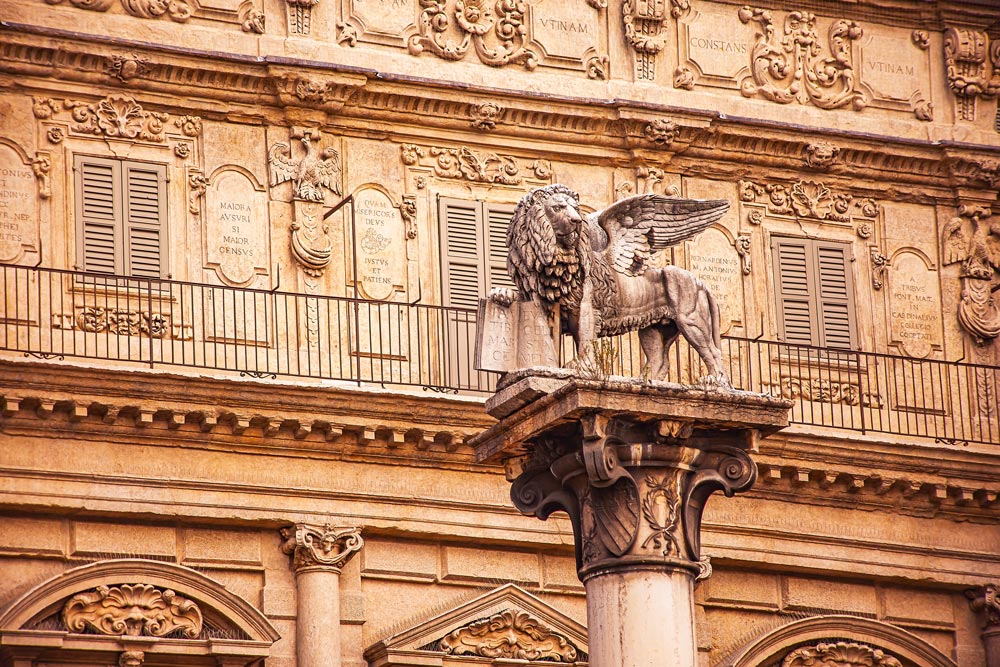 More info on our bike tour in Verona.
Read also: What to do in Milan in 2 days: the highlights.