This is the perfect city for a weekend getaway. Or the perfect addition to your Italian vacation. With 2 days in Milan, you'll be able to enjoy the main sights of the city -and to find a few hidden spots.
Your weekend getaway should be packed with fun things to do, to see it all from a different perspective.
What to do in Milan in 2 days: the highlights
You might already have a list of activities and sites, but here are a few that you just can't miss.
Get on the saddle with our bike tour through the main sights of Milan
Grab a cocktail at the Walden, in the Ticinese neighborhood
Visit Milan's very own Sistine Chapel
Time to discover vineyard of Da Vinci. Yes, you read that right.
Grab breakfast at the Pasticceria Marchesi
Try something different at Panzarotto Luini
Time for lunch at Peck
Enjoy an evening in Corso Como and Garibaldi
Sounds fun? Well, these are just the highlights.
More info on our bike tour in Milan.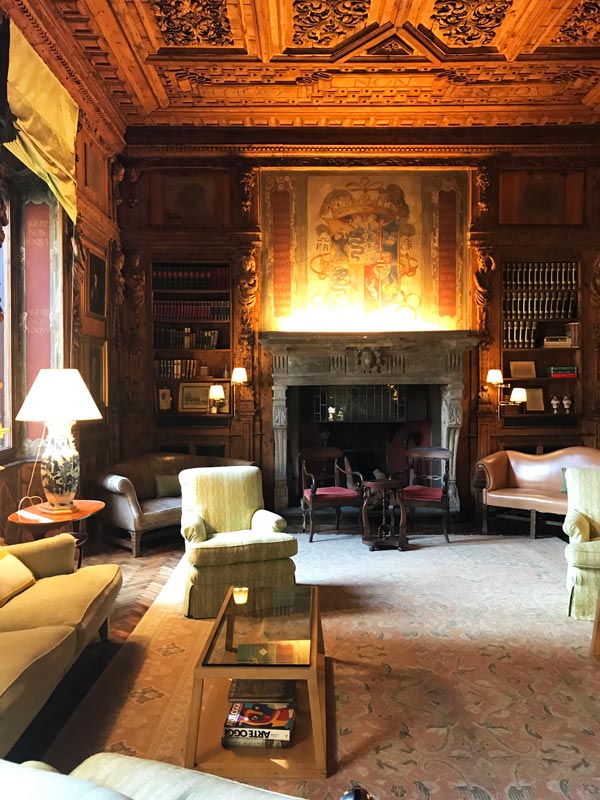 What to see in milan in 2 days, Day 1
Stretch your legs and get ready: this day is filled with fun!
Get to the main sights right away with our bike tour. We will pedal through the highlights of Milan. Gorgeous indeed.
The Walden is the perfect place to grab a drink or espresso. It's a bar and a bookstore, a bistrot and a cocktail lab. This hotspot is trendy and eco-friendly. What's better?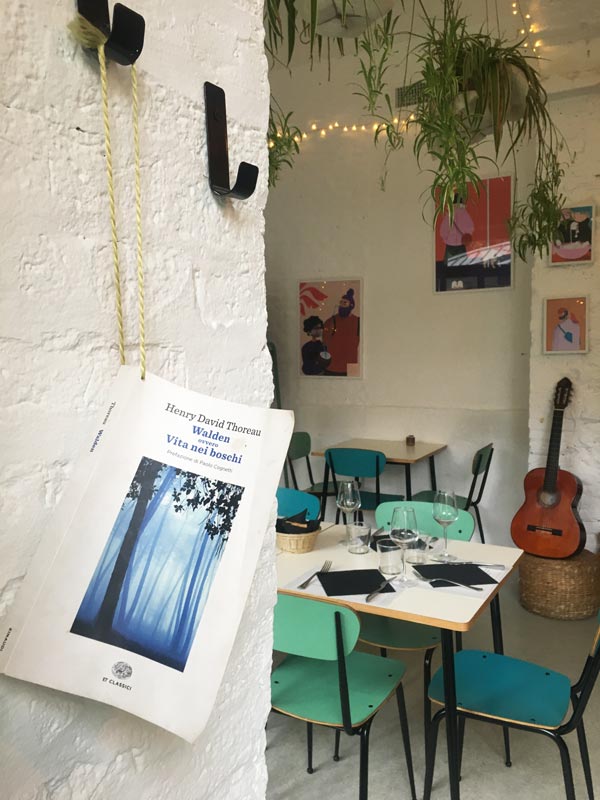 At San Maurizio al Monastero Maggiore, you will find Milan's Sistine Chapel. Painted by Bernardino Luini, between 1522 and 1529.
So Leonardo Da Vinci had a vineyard. He was Italian, after all. In the Casa degli Atellani you will find a secret garden and an oasis in the chaotic metropolis. It was gifted to the artist in 1498 so this is an ancient vineyard. Surrounded by art and whispers.
In your 2-days in Milan itinerary, you have to enjoy an aperitif or dinner at the Darsena or Navigli neighborhoods. We especially recommend the RITA for a drink. For dinner, the choices are endless. This part of town is full of fun and relaxing vibes. And of different gastronomies.
Dance the night away. This Italian city is unique and should make the most of your two days.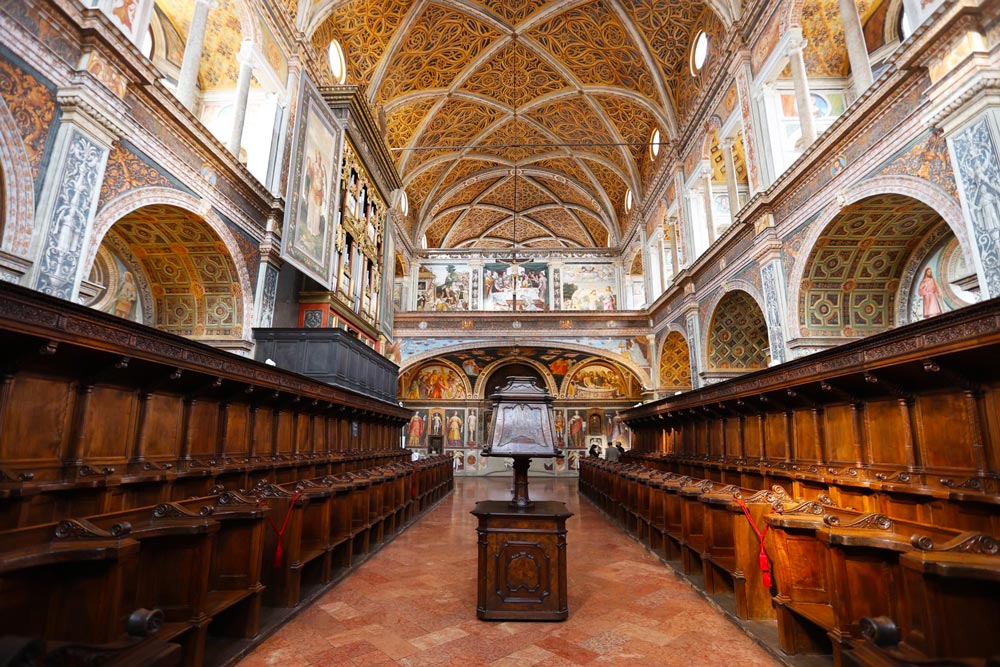 What to do in milan for 2 days, Day 2
This is your last morning in the city. Ditch the hotel's buffet breakfast and instead…
Enjoy breakfast at Pasticceria Marchesi. This is a historic and delicious bakery, where you can fuel up for your day. Founded in 1824, you will enjoy a vintage vibe while sipping cappuccino and eating a perfect Italian pastry.
You have seen the city from the bike. Time to see from the high ground. Or the high terrace of the Dome, where history surrounds. While the city winks at you from below.
If all the exploring has made you hungry, you can try a panzerotto at the world-famous Luini. A family from Puglia founded it in 1949. It's the gastronomic and hopeful history Italy after World War II.
Looking for more art? Check out the Ambrosiana Cartone by the artist Raffaello and Leonardo. Or perhaps you are looking for a souvenir. Do some shopping. You are in the city of fashion, it's time to see what that's all about!
In the list of things to do in Milan in 2 days, you can't miss lunch at the Peck. It's an elegant restaurant and the menu focuses on traditional dishes. You can also grab brunch, with specialty food such as hamburgers, bagels, and omelettes.
Full tummy? Unwind with a relaxing stroll around the Quadrilatero of Silence. Or explore the Liberty style and architecture in the neighborhood of Porta Venezia.
It's your last night in Milan. There is no better way to spend than with a cocktail and dinner in Corso Como and in Garibaldi area. You are in the chic and hip part of town. Time to celebrate your Italian getaway.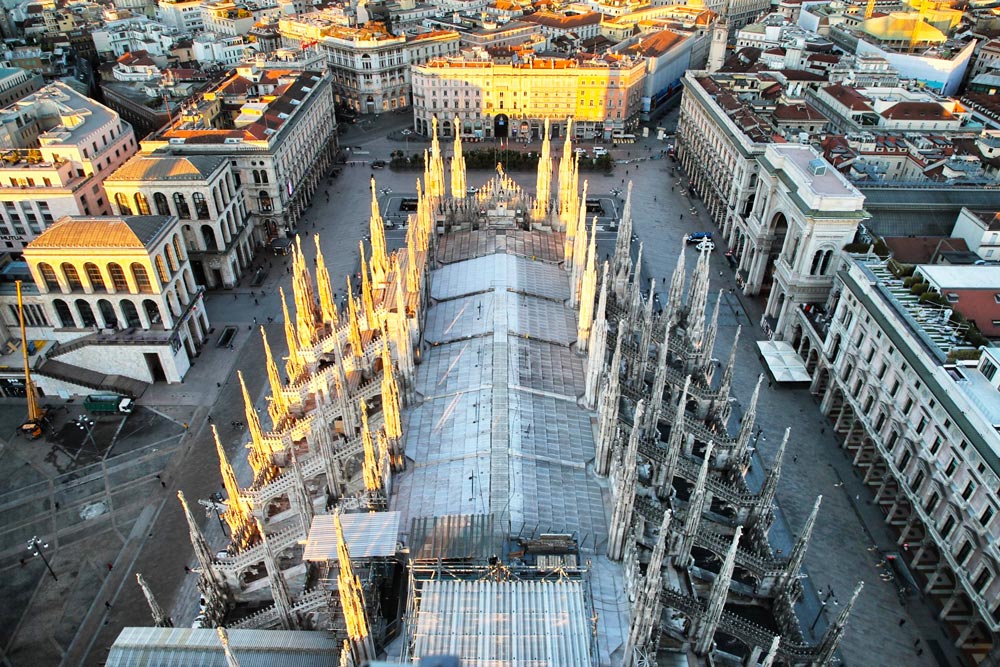 So, discovering Milan is doable in two days. There are many things to do, even away from the beaten path. Get that itinerary ready!
More info on our bike tour in Milan.
Read also: Things to do in Milan for couples.