Milan might not have the reputation of being a romantic city. An Italian honeymoon includes Venice, the Amalfi Coast, and perhaps Rome. But Milan? Is it romantic?
The answer is yes. This can be a city for lovebirds. You only need to look deep enough, with big, loving eyes. Like the emoji.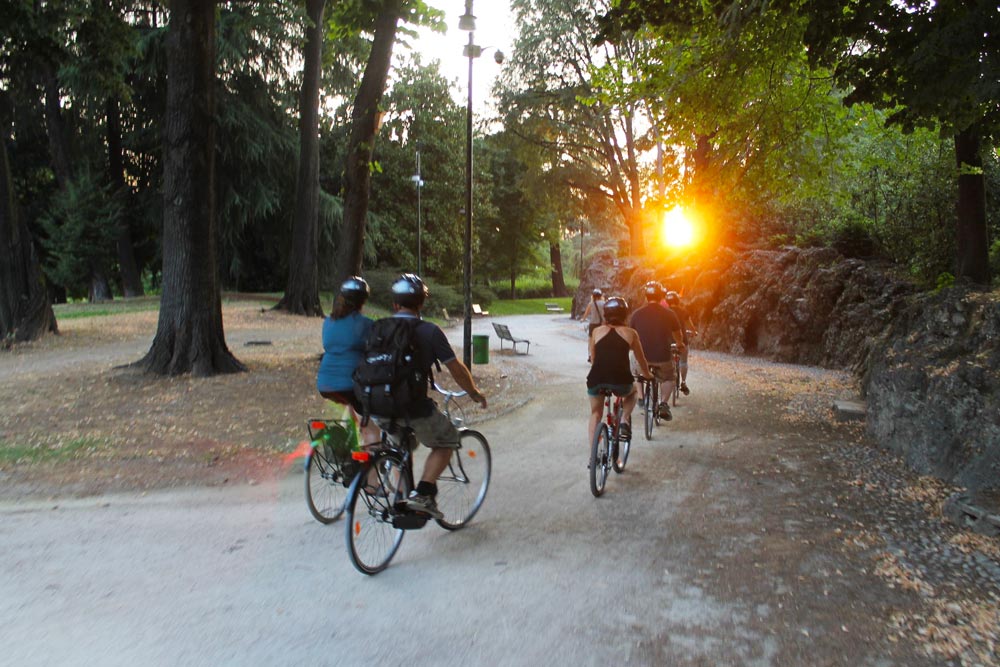 Things to do in Millan for couples: the highlights
Our Sunset bike tour
Hop on a tram for the ATMosfera dinner and a tour
Dance as close as you want at the Balera
Is there anything sexier than clandestine Tango?
Admire love at the Pinacoteca di Brera
Two romantic Villas, two romantic activities
Buy a gift at the antique market of the
Romantic picnic at Sempione Park
Dress fancy for an evening at the Scala Theater
Shopping at the elegant fashion Quadrilatero
More info on our bike tour in Milan.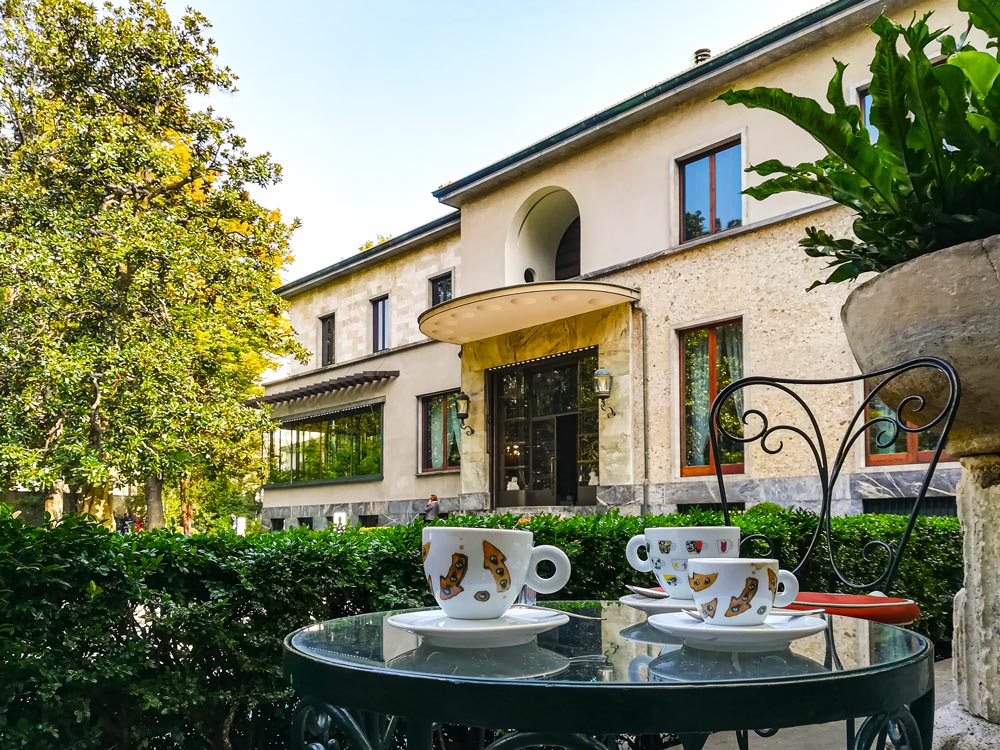 Things to do in Milan for young couples: the morning
After a strong espresso and a chocolate croissant, it's time to wear comfortable shoes and discover the city.
At the Pinacoteca di Brera, you can find two romantic paintings. One is the Kiss by Francesco Hayez, which portrays two lovers kissing. The other is the Sposalizio della Vergine (The Virgin's Wedding) by Raffaello, which depicts Mary and Joseph.
The city has two antique mansions: the Villa Necchi and the Villa Invernizzi. The former has a gorgeous dehor, a perfect setting for a snack or lunch. At the latter, you can see the flamingos.
Every last Sunday of the month at the Navigli, there is an Antiques Fair. There are over 380 sellers in two kilometers of stands. Here, you can find a unique gift for your partner.
How about giving up on hotel breakfast for once? One of the fun things to do in Milan for young couples is a picnic in Sempione Park. Lay a blanket next to the Sirenette Bridge and enjoy the day.
The Quadrilatero is the rectangle of streets dedicated to fashion. Here, you can find luxury stores and boutiques, for a morning of shopping.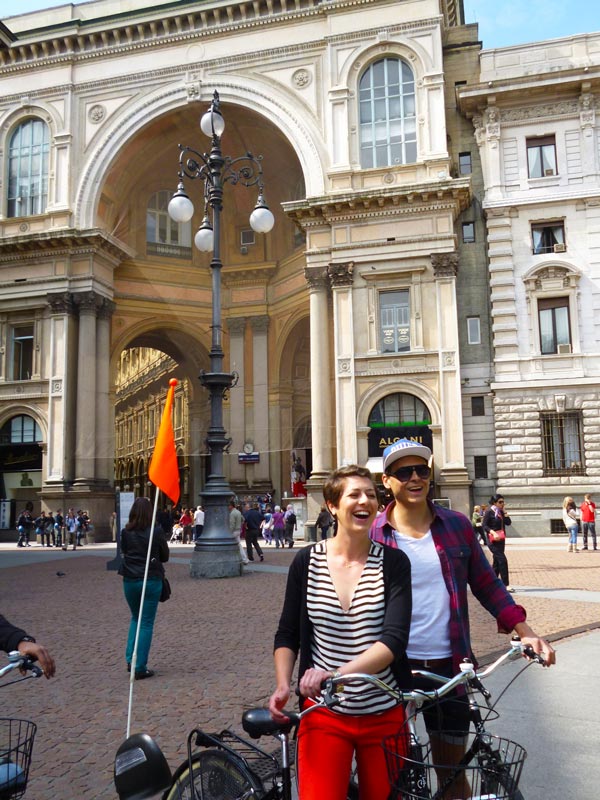 Romantic things to do in Milan: the afternoon
After a morning of exploring, it's time for lunch and to relax, before getting ready for dinner and an evening out.
Hungry after all that shopping? Grab a slice of pizza by Davide Longoni at the Santa Maria del Suffragio. If you prefer something sweeter, grab a bite at the Knam in Anfossi Street. After, stroll through the colorful neighborhood in Lincoln Street.
Take a romantic stroll with your partner in the artistic Brera neighborhood.
Do you need to relax in Milan? The QC Terme SPA is a great destination for couples. You can get treatments all in one unique place: on a tram.
One of the fun things to do for couples in Milan is visiting the Villa Reale. Here, you can enjoy a break at the LùBar, which is both an art gallery and a bistro.
Welcome the evening with our Sunset Bike Tour. We will pedal through wineries, cocktail bars, and through the city's highlights.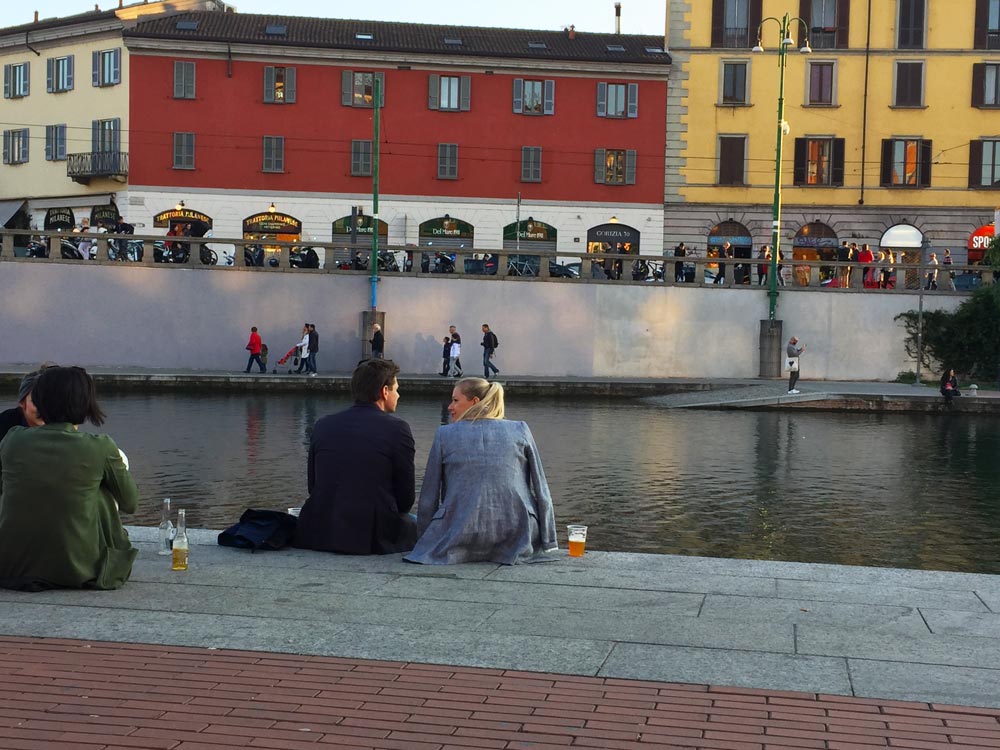 Fun things to do in Milan for couples: alternative dinner & aperitif
After our Sunset bike tour, why not enjoy more of Milan's nightlife? You can get another aperitivo while you wait for dinner and a night of fun activities.
Have dinner at the ATMosfera. You will enjoy a meal on a city's tram. But it's not just dinner. It's a tour of Milan too, passing by the Dome, the Castle, and the Navigli.
For another alternative dinner spot, you can choose The Small. It's a tiny bistrot with Italian cuisine and a very intimate vibe.
If you are in a pizza mood, try the original (and different) chef Cracco restaurant by the Dome. Central and delicious.
Grab a drink at the Highline Galleria, where you can enjoy a rooftop view and a cocktail.
Not afraid of heights? Head to Rooftop Terrazza Martini to enjoy a typical Italian aperitif or a snack before dinner.
The Darsena is the city old harbor. It's a gorgeous location that beams with lights at night. Your choices of bars and restaurants are endless. It's definitely a fun thing to do for couples.
The Nottingham Forest is a cocktail bar in Milan where you can enjoy the after dinner with your partner. After your drink, you are ready for your last activity of the day.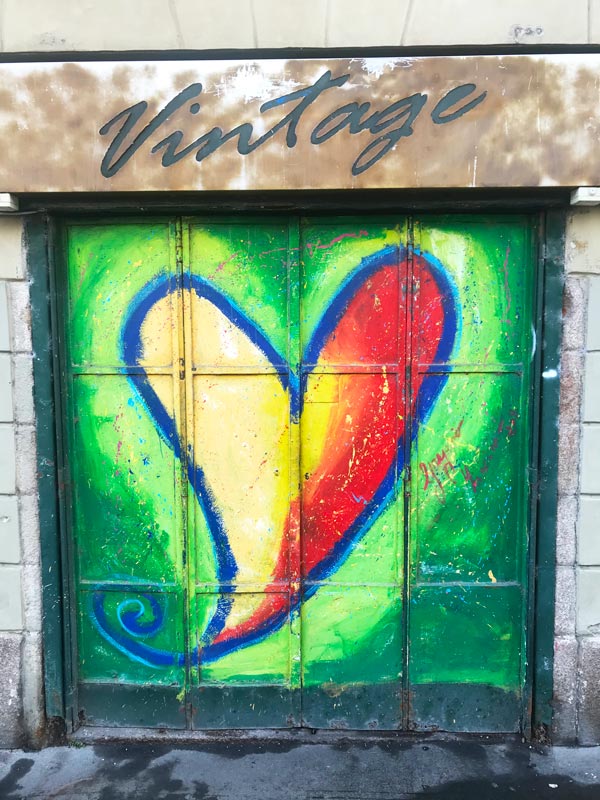 Romantic things to do in Milan: the after dinner
If you are looking for a different way to spend your night, here are the best activities for couples.
The Balera of the Ortica neighborhood has tons of fun things to do. Here, you can dine, play bowls, and enjoy the dance sessions. Hug your partner close during ballroom dancing or dance the worries away with Boogie Woogie.
Tango is sexy, isn't it? Immagine it if its is illegal. Even sexier. In Piazza Affari, a secret mailing list gathers to dance the night away. They are the tangueros of the Guerrilla Tanguera, a group of passion.
Enjoy a show at the classical Scala Theater. Dress up and enjoy a night in one of the most popular and famous Italian theaters.
Milan is a city for lovebirds. Are you convinced yet? The list of fun things to do for couples in Milan is endless. And they are all romantic.
More info on our bike tour in Milan.
Read also: Fun Things To Do In Milan.